For all
Permeation
Research
Pipettes & Pipette Tip Assemblies For Franz Cells
Exclusive product offered by PermeGear, Inc.
View Product
Ask us about our Diffusion Starter Kit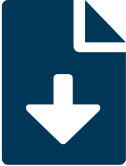 Download Brochure
Request a Quick Quote
Request a Detailed Quote
Interested in getting a more detailed quote? Interested in a quick quote?
About PermeGear
PermeGear, Inc. manufactures Franz Cells, Side-Bi-Side cells, and related equipment for studying membrane transport and drug diffusion through biological and synthetic membranes. Applications include experimentation in the areas of drug discovery, drug transport, drug screening, controlled release, formulation optimization, dermatology, skin toxicology, oral absorption, buccal absorption, percutaneous absorption, equilibrium dialysis, and protein binding.
The most popular application is in the development of transdermal and topical pharmaceuticals. However, our equipment is also used in basic research or preformulation projects requiring measurement of diffusion coefficients, partition coefficients, and membrane permeabilities. We provide both specialized diffusion cells for research projects, such as iontophoresis, cannabinoid testing, and automatic sampling systems for high-output measurements, such as in vitro release from topical pharmaceuticals.
Download PermeGear Catalog